The Japan Press Research Institute
Chairman's greetings
Domei News Agency, which existed before and during World War II, was dissolved shortly after the war before being reborn as two news agencies, Kyodo News and Jiji Press. The Japan Press Research Institute traces its roots to the "Tsushinsha-shi Kankokai" (Group for publishing news agency history) established in 1947. The group changed its name to the Japan Press Research Institute and has operated with the objective of contributing to the development of newspaper and news agency enterprises. The institute was certified as a public-interest incorporated foundation in 2009 and has since operated to date.
As a public-interest incorporated foundation, our institute (1) conducts research and collects resource materials, (2) holds lecture meetings and study sessions, and (3) releases research results and promotes public understanding about newspapers and news agencies while running the News Agency Library. We want the library to be used by people working for various media companies, journalism students at universities and other institutions, and ordinary people interested in media.
According to the World Values Survey in 2010-2014, trust in Japanese media (newspapers, magazines and television) is very high, as compared to Europe and the United States. Some see it as a reflection of the national character to accept media information without question, but we believe it fair to consider such high marks as a positive assessment of the hard work newspapers and broadcasters have done over the years.
But it is true that the degree of trust in existing media among the young generation is declining in this highly digitalized society, and there is no guarantee that trust in Japanese media will remain high. Some research results show that users of information gathered through social networking services give greater priority to "immediacy, raw opinions and fun" than to "reliability."
The Japan Newspaper Publishers & Editors Association declares in the 2000 Canon of Journalism that it is the responsibility of member newspapers to provide "accurate and fair reporting and responsible commentaries." Even if society is further digitized and young people are shying away from newspapers, somebody has to shoulder the responsibility for the roles newspapers have played. So what should be done? We want to help the people answer the question.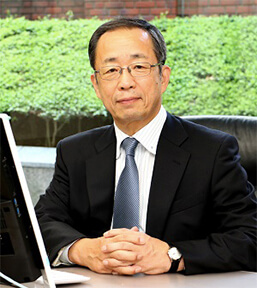 Yutaka Nishizawa
Chairman
The Japan Press Research Institute